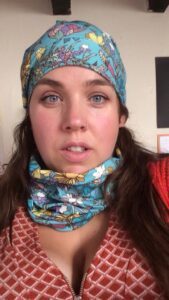 1. Sparkle and Roar Winter Warmers
This Sparkle and Roar hat is the one that fitted me best out of all the ones I tested. It's a simple and quick sew and comes with the bonus of a snood pattern, plus the optional extra of cat or bunny ears, or Viking horns to make a really unique and fun creation. This comes in a full range of sizes from baby – adult.
Pattern is available to download here: https://secondstarfabric.co.uk/free-snood-sewing-pattern/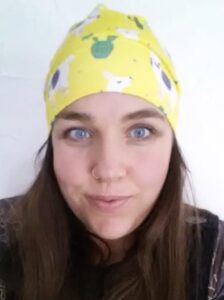 3. Made for Mermaids Banded Knit Beanie
This is a really, really, quick sew, and it prints on just 1 sheet of paper. This hat comes in 4 sizes; baby, child, and 2 adult sizes.
Available to download here: madeformermaids.com/product/freebeanie
4. Toby K Patterns Dinky Town 4-way Beanie
You need to join their Facebook group to get a code to make the pattern for free – facebook.com/groups/tobykpatterns) There are 2 separate patterns; one with 3 childrens sizes, one with 3 teen/adult sizes. This hat a bit special because it is reversible, meaning you can wear it in 4 different ways.
Available to download once you have the code here: www.tobykpatterns.com