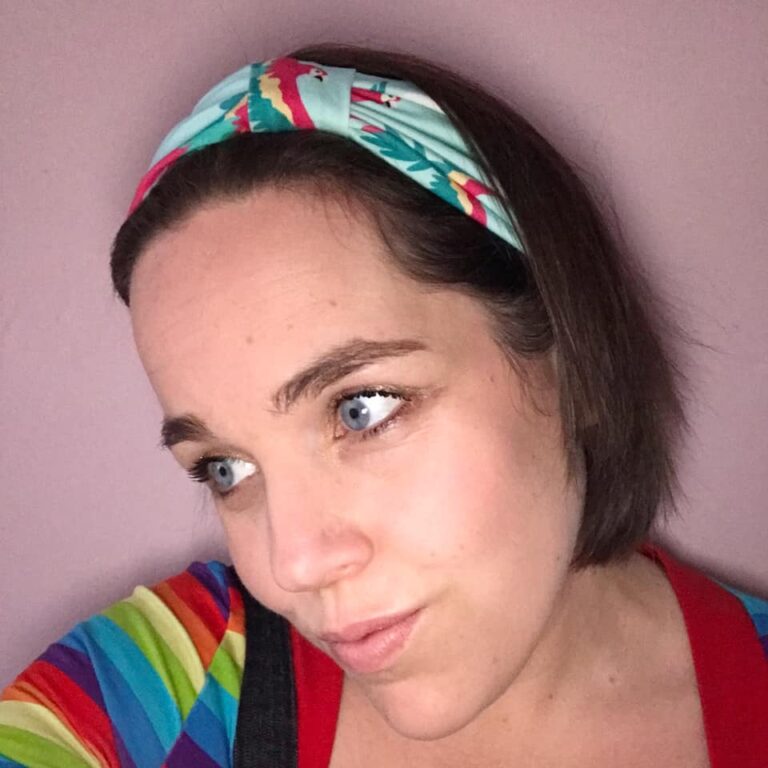 We've created a super easy and quick sew headband pattern and tutorial for all ages. You can either download the tutorial here or follow the tutorial on this page. The pattern pieces are available to download here 
 We hope you enjoy making this cute headband. 
If you'd prefer to cut your pieces out using measurements rather than printing the pattern, the dimensions are as follows-
Adult: 54cm (width) x 24cm (height)  -with an 8cm square cover piece
Child: 47cm (width) x 18cm (height) – with a 7cm square cover piece
Toddler: 40cm (width) x 15cm (height) – with a 6cm square cover piece
Print out your headband pattern and start by cutting the Head Band piece on the fold of your fabric. You may need to make the piece slightly shorter or longer, depending on the wearers head size but we've approximated the average head size for each age group.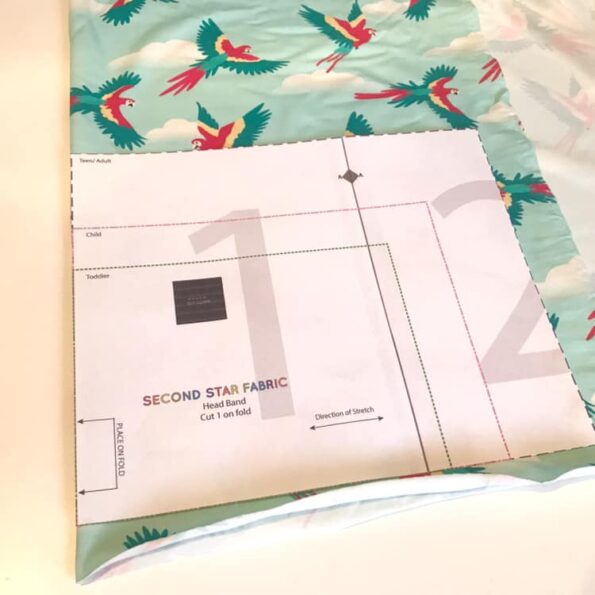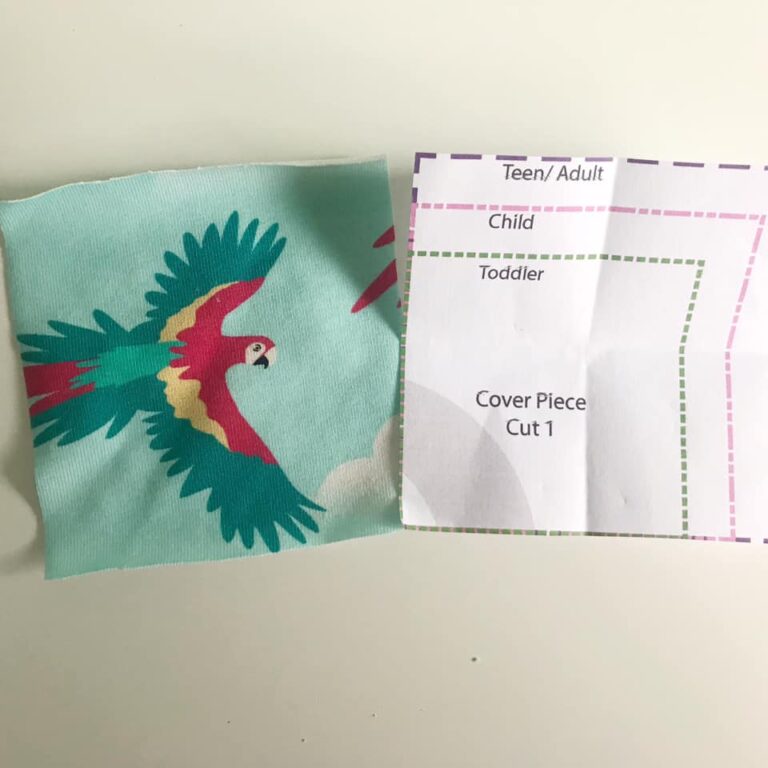 Then cut the Cover Piece. The centre of the cover piece will be the focal point of the finished headband, so I have folded the pattern piece into 4 to find the central point to make it easier to choose where I'm placing my pattern.
Next you'll need to fold your Cover Piece in half right sides together and sew along this edge with the grain. I prefer to make headbands on my sewing machine using a stretch stitch, but you can also use an overlocker if you have one.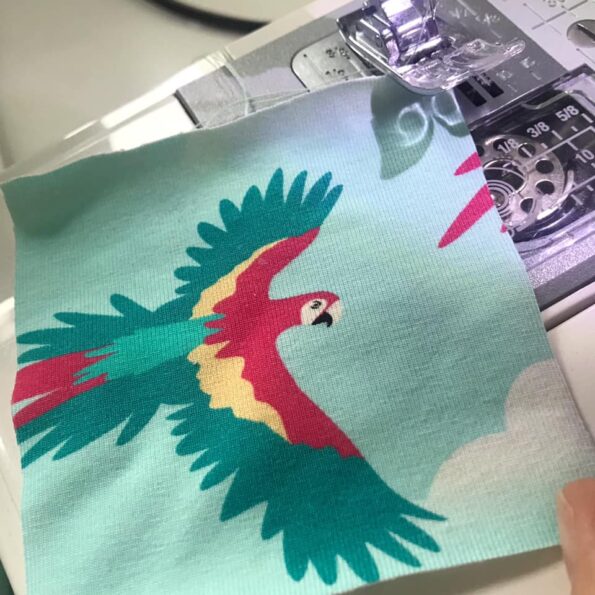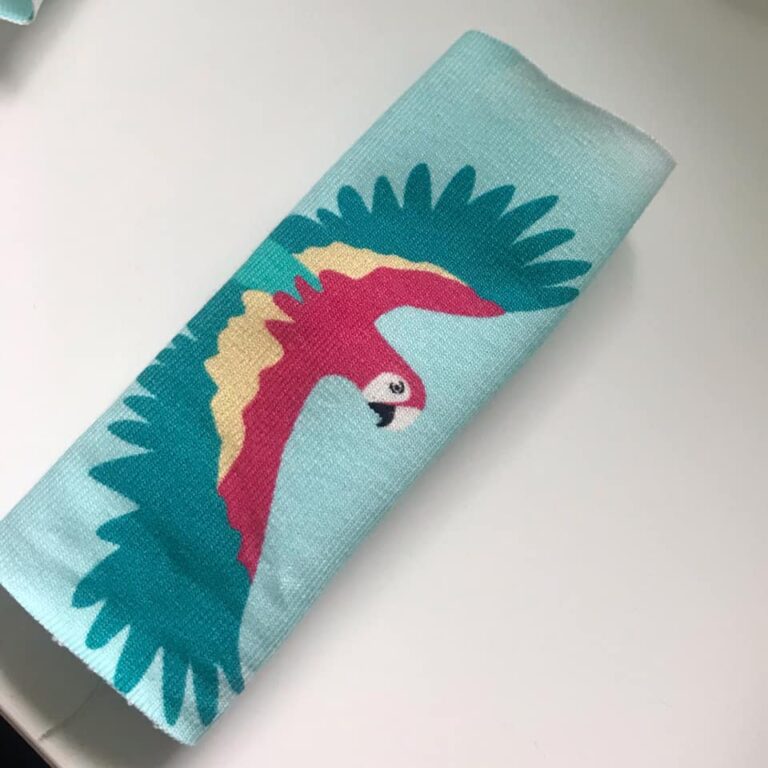 Fold the cover piece again so the front sides are together and then sew the raw seams together. Turn the Cover Piece so the right sides are out, and the seam is the centre back.
Now fold the Head Band piece in half length ways and sew along the long edge with grain.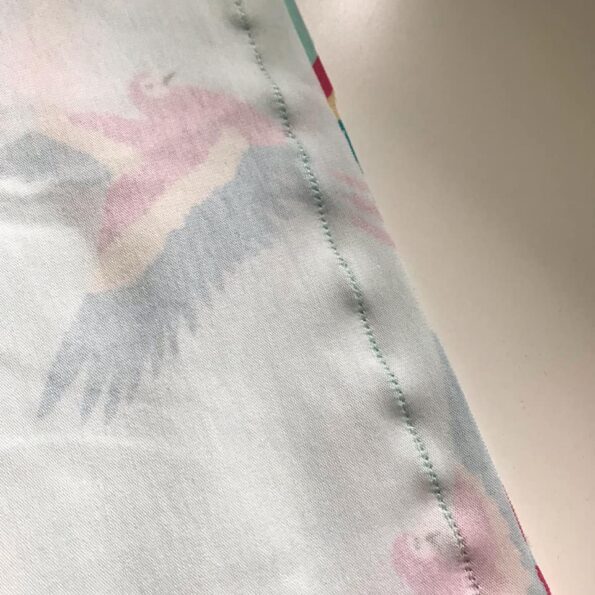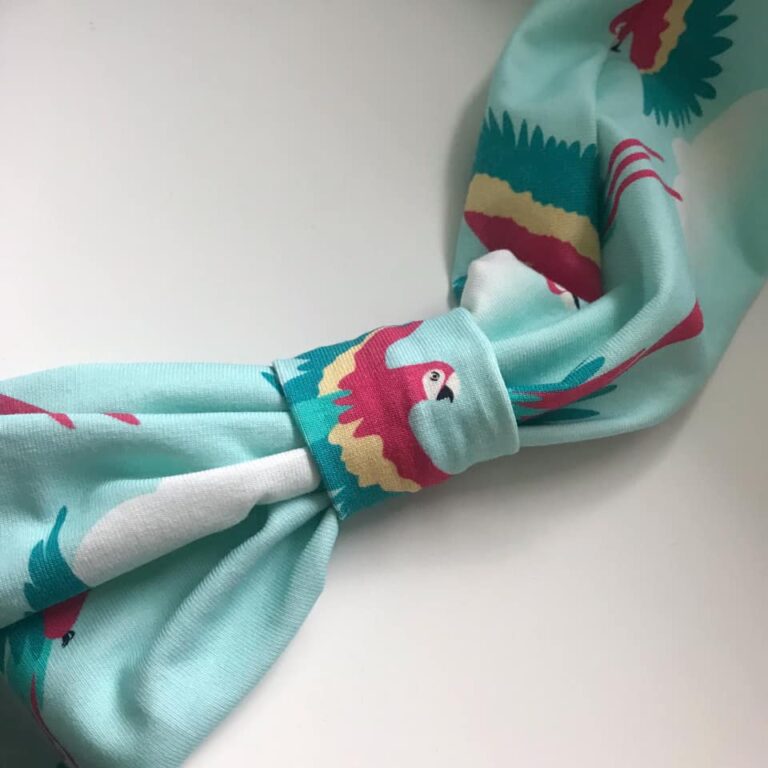 Turn the headband piece so the right sides are on the outside and the seam is in the centre back. Slide the cover piece onto the headband piece. Make sure the patterns on both the headband and the cover piece are the same way up. 
Take the open ends and match the centre seams, right sides together. We'll be sewing the 2 layers into a loop. Sew in the round as far as you can, this should leave a small opening.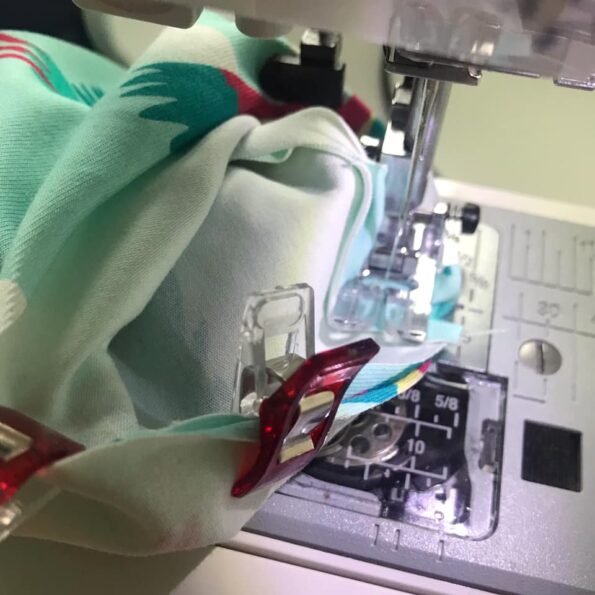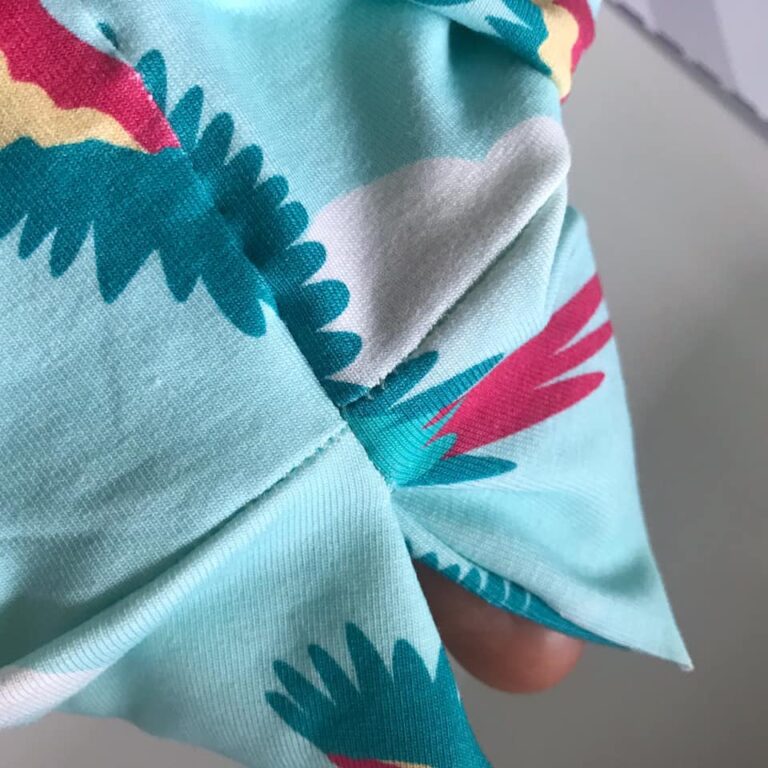 Close up of the small opening that's been left.
You can sew the small opening ends together on your machine. This part of the headband will be hidden so you don't need to worry about hiding your stitches.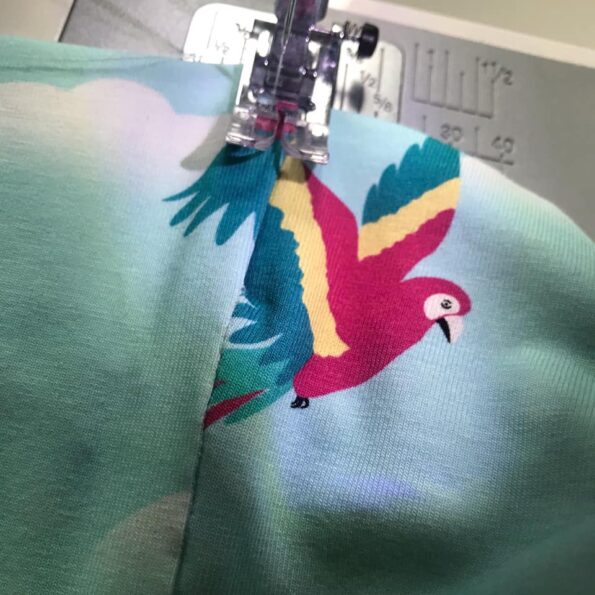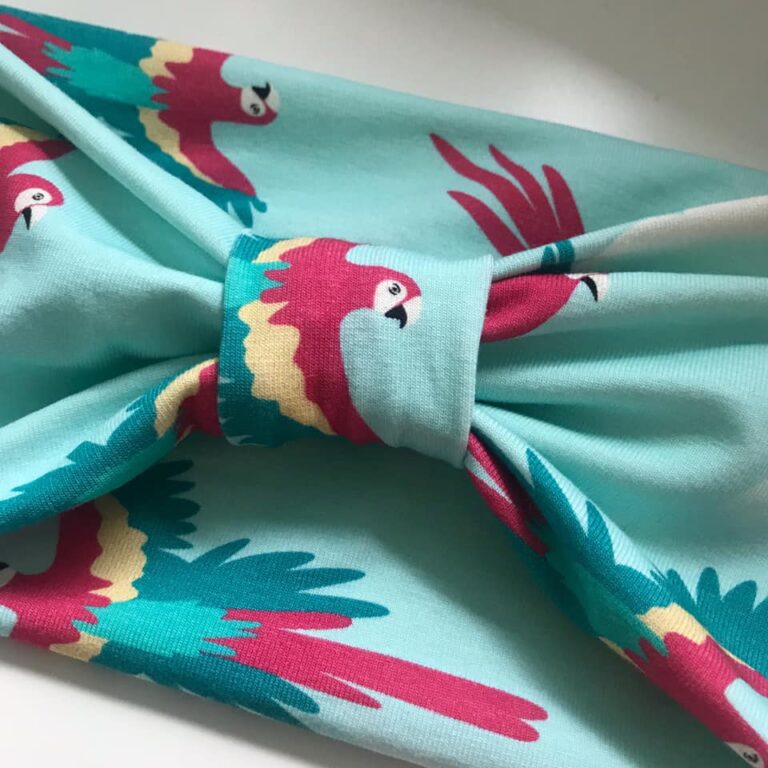 Now slide the cover piece around the band to hide the seam.
And finish it off by hand sewing the cover piece to the headband with a few stitches on either side of the underside of the cover piece. This will neaten up those raw edges and keep everything in place.

And then you should have a beautiful little headband
Remember to share your headband creations with us in the Facebook group or tag us on Instagram